Blog Home
Shopping Black Friday Sales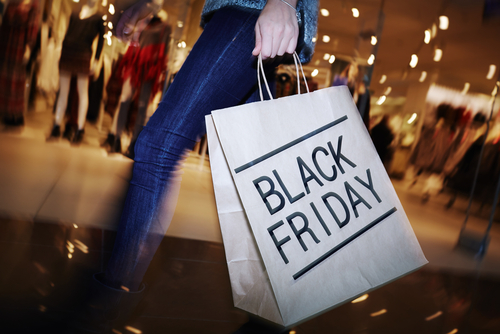 For many of our residents here at The Groves at Milford, Black Friday shopping is a time-honored tradition, and for others, it could be a fun outing to give a try, so today we've got tips about how to get the most out of Black Friday shopping. Read on to learn more about getting the best deals in Milford, MA.
One of the most important things to do when it comes to Black Friday shopping is to prepare a plan in advance. First off, decide a budget — per person, per gift, or some combination of the two. If clothing or shoes is a part of your gift-giving plans, get sizes in advance and make a note. Make a list and add alternative gift ideas so that if one gift falls through you have a backup plan. For many shoppers, especially if you have a difficult time sticking to a budget, leaving the credit cards home and only taking cash is a good way to stay on budget and truly get only what you need. You don't want to end the day with a case of buyer's remorse. Include yourself on your gift list. Black Friday is a great time of year to make those big purchases like a family room television or that new vacuum you've been eyeing.
Study the ads and determine which stores you want to hit for sure. Visit the stores that have your "must get" deals first, and then the ones that may have more than one of the items on your list, followed by what makes the most sense geographically speaking. A route app may be helpful for mapping out your shopping plan. Be sure to keep your receipts (get gift receipts too) and be aware of return policies in case something you purchased needs to be exchanged or returned.
Shop with a friend or family member so you can tag team and have someone to bounce decisions off of when you're not sure about an item, but at the same time, take advantage of deals you may come across that you may not have planned for. Be sure to get some sleep before you shop, or plan on a nap afterward!
For a more in-depth look at Black Friday shopping tips, we recommend taking some time to go through 25 Secret Black Friday Shopping Tips Revealed from Penny Pinchin Mom; she covers the whole gamut.
If you're dead set against leaving your apartment and fighting the crowds, shopping online on Cyber Monday may be a good alternative. Whatever you decide, The Groves at Milford wants to wish everyone in our apartment community a happy Thanksgiving!