Blog Home
Pie Its Whats for Dinner And Dessert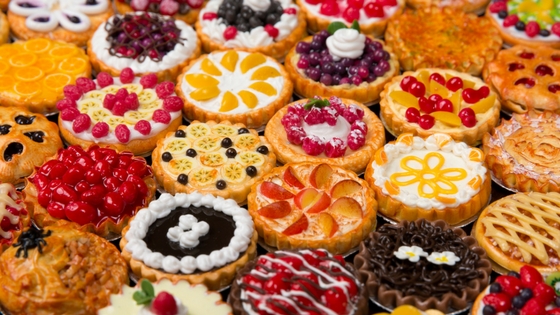 Last month, The Groves at Milford Blog included a link to some pie recipes in honor of Pi Day, and this month, just in case you didn't have the opportunity to check out that link, we're sharing some of our favorite pie recipes, both savory and sweet. So invite friends and neighbors over and have pie for dinner or dessert, we've got you covered with these awesome recipes.
Pie for Dinner
Shepherd Pie — This made-from-scratch versatile dish is sure to please. Yum! We found a super easy recipe on the Cutestuff Cooks Blog.
Pizza Pie — It's round, right? And you can top it with such a wide variety of meats, vegetables, and cheeses. Here is a recipe for homemade pizza.
This super easy-to-make and delightful to eat pie will be the hit of your Pi Day celebration. Combine corn tortillas, chicken, salsa, chiles, sour cream, and cheese to achieve this tasty concoction!
Pie for Dessert
This recipe offers step-by-step directions for the crust, filling, and topping, full of cinnamon apple goodness. We recommend serving it with a scoop of French vanilla ice cream.
We found a cake in pie form! Coconut Pecan German Chocolate Pie sounds delicious. This recipe transfers the goodness of German chocolate cake into pie form, and it looks amazing. Try it out for dessert tonight!
You get the best of every sweet world with this peanut butter cup pie. The vanilla wafer crust is a new way to experience a homemade crust. The ganache and peanut butter cup layers are just the tip of the iceberg to this scrumptious pie. Once you dip your fork or spoon into the finished product and the melted chocolate and peanut butter cups ooze out, you'll be smitten!
If time for making a pie simply won't fit in your schedule, no worries — Yelp to the rescue with suggestions for the Best Pie in Milford, MA. Where is your favorite place to buy pie? Let us know in the comments.