Blog Home
Pets in Apartments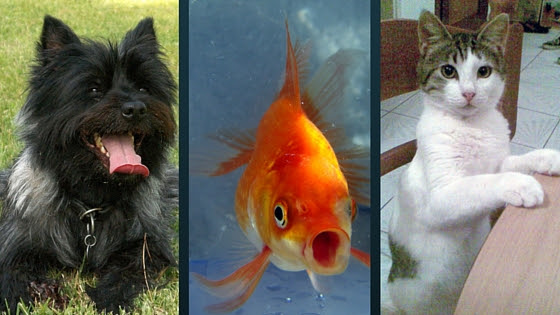 Whether you own a cat, a dog, or a goldfish here at The Groves at Milford we know that pets add to our apartment community, and we welcome your furry (and gilled) friends. For more information, check out our Pet Policy, by clicking on the Paw Icon on the right side of the amenities page. In today's post, we want to share some information and tips for living with a pet in an apartment. We hope you find them helpful.
Stay up on vaccinations and meds.
Be aware of the medical history of your pet, including vaccinations and medicines they have taken or need to take. Take care of your pet's physical health (especially dental health!) to prevent the spread of any illnesses.
Address problems.
House training is possible, even if it seems difficult. Address the "why" of each problem that arises and give your pet healthy alternatives to behavior that you don't want in your apartment.
Establish a routine.
Animals are smart and can adapt to apartment living. Having a routine makes it easier on your pet. Set times for potty breaks, chow time, walking, and playing can all be included. Routines make your pet feel comfortable and help prevent accidents.
Be courteous to neighbors.
Be aware the fact that many people will be sharing a small space. Be sure to clean up after your pet and provide enough stimulation and time spent that your pet doesn't get bored. For instance a dog that barks constantly will not be favorably received in an apartment setting. Taking your dog regularly to a bark park can help to make sure he's getting the exercise and socialization time he needs. Yelp has suggestions for the Best Dog Parks in the Milford, MA area.
The following are some of the common issues pet owners may face, along with solutions* to deal with the problem!
Tips for cat owners
Preventing your cat from destructive scratching
Preventing litter box problems
Keeping your cat happy indoors
Tips for dog owners
How to get your dog to stop barking
Stop your dog's inappropriate chewing
Prevent your dog's separation anxiety
Stop your dog from jumping up on people
Being aware and using common sense go a long way in successfully living with pets at our apartment community. Please feel free to share your thoughts about pets in the comments.
*Information courtesy of the Humane Society.