Blog Home
Cleaning Made Easy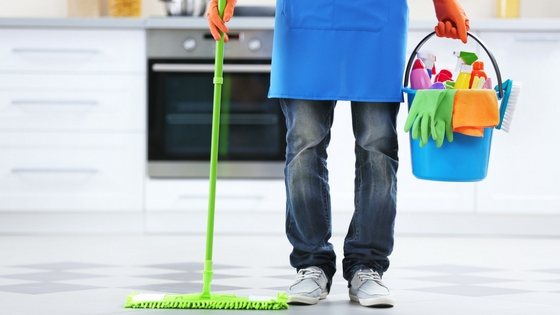 The Groves at Milford Blog has some useful tips to help you with keeping up with your apartment cleaning. Following these tips will help you keep your Milford, MA apartment looking great all the time. Take some time to set a cleaning schedule. Be flexible with it, but having it in writing will help you stick with the task, and knowing what you'll be doing when as far as cleaning goes is a big plus. These are some suggestions about how to break up cleaning tasks:
Daily Cleaning Tasks
-Make bed
-Do dishes
-Do laundry, as needed
-Sweep kitchen floor
-Sanitize and wipe down sinks and surfaces
Weekly Cleaning Tasks
-Mop floors
-Vacuum carpet
-Scrub bathroom and kitchen surfaces and appliances
-Clean mirrors
-Dust
-Wash bedding
Monthly Cleaning Tasks
-Dust blinds
-Clean light fixtures
-Clean large appliances (dishwasher, washing machines, etc.)
-Wash vents
Periodic or As Needed Cleaning Tasks
-Garbage Disposal: These can be cleaned by putting ice (frozen water, frozen lemon juice, or frozen vinegar) down the disposal. This will help get rid of bacteria under the plastic ring.
-Exterior Kitchen Cabinets & Bathroom Vanities: These can be cleaned using Dawn dish soap to remove greasy stains.
-Curtains & Furniture: Use your vacuum to clean off dust and dirt from these fabrics.
-Light Switches, Doorknobs, and Baseboards: These areas can get dirty and dusty. Use a wet washcloth paired with a bucket of soapy water to clean and sanitize them.
Take time to create a well-stocked cleaning cupboard or divide your cleaners up based on where you will be using them. Having the correct cleaners and tools will help you get the job done quickly and efficiently. Once you've gotten into a cleaning routine, it will be more manageable to keep up with the cleaning without feeling overwhelmed with it all. What are your best apartment cleaning tips? Please share in the comments.