Blog Home
Celebrating Literacy & Reading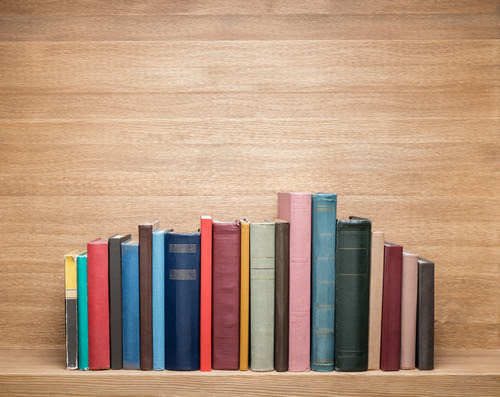 Today is National Read a Book Day, and the Grammarly Blog has some great ideas about how to mark the day. We particularly liked the suggestion to create a reading space. Additionally, on the 8th of September it is International World Literacy Day. We like this two-for-one reading celebration, and we encourage our residents to be a part of it all. Information about International Literacy Day can be found here. The day was designated in 1965, and the goal is to raise awareness of illiteracy around the world and do something about it. This year's campaign, "The Sky's the Limit" is designed to promote digital access for students in the developing world, and "increase student engagement via an exciting digital learning platform."
The Groves of Milford Blog wants to encourage our apartment community to get in the spirit of things by reading a book this month, so we've put together a list of books from various genres for our residents to check out.
The Richest Man in Babylon by George S. Clayson
Beloved by millions, this timeless classic holds the key to all you desire and everything you wish to accomplish. This is the book that reveals the secret to personal wealth.
Call of the Wild by Jack London
Buck, a sturdy crossbreed canine (half St. Bernard, half Shepard), is a dog born to luxury and raised in a sheltered Californian home. But then he is kidnapped and sold to be a sled dog in the harsh and frozen Yukon Territory. Passed from master to master, Buck embarks on an extraordinary journey, proving his unbreakable spirit.
The Martian by Andy Weir
A mission to Mars.A freak accident.One man's struggle to survive. Six days ago, astronaut Mark Watney became one of the first people to walk on Mars.Now, he's sure he'll be the first person to die there.
Jip by Katherine Paterson
While living on a Vermont poor farm during 1855 and 1856, Jip learns his identity and that of his mother and comes to understand how he arrived at this place.
A Gathering of Days: A New England Girl's Journal by Joan Blos
I, Catherine Cabot Hall, aged 13 years, 6 months, 29 days…do begin this book.
So begins the journal of a girl coming of age in nineteenth-century New Hampshire. Catherine records both the hardships of pioneer life and its many triumphs. Even as she struggles with her mother's death and father's eventual remarriage, Catherine's indomitable spirit makes this saga an oftentimes uplifting and joyous one.
Head over to the Milford Town Library, download from Amazon to your Kindle, head out to your favorite bookstore, and get a book to read today! What is your favorite book? Add it to the comments so we can read it too!